Spamhaus cyber research team is reporting a massive rise (82%) in the number of new BotC&C's in their Q3 2021 report.
Please click Here to view the complete report.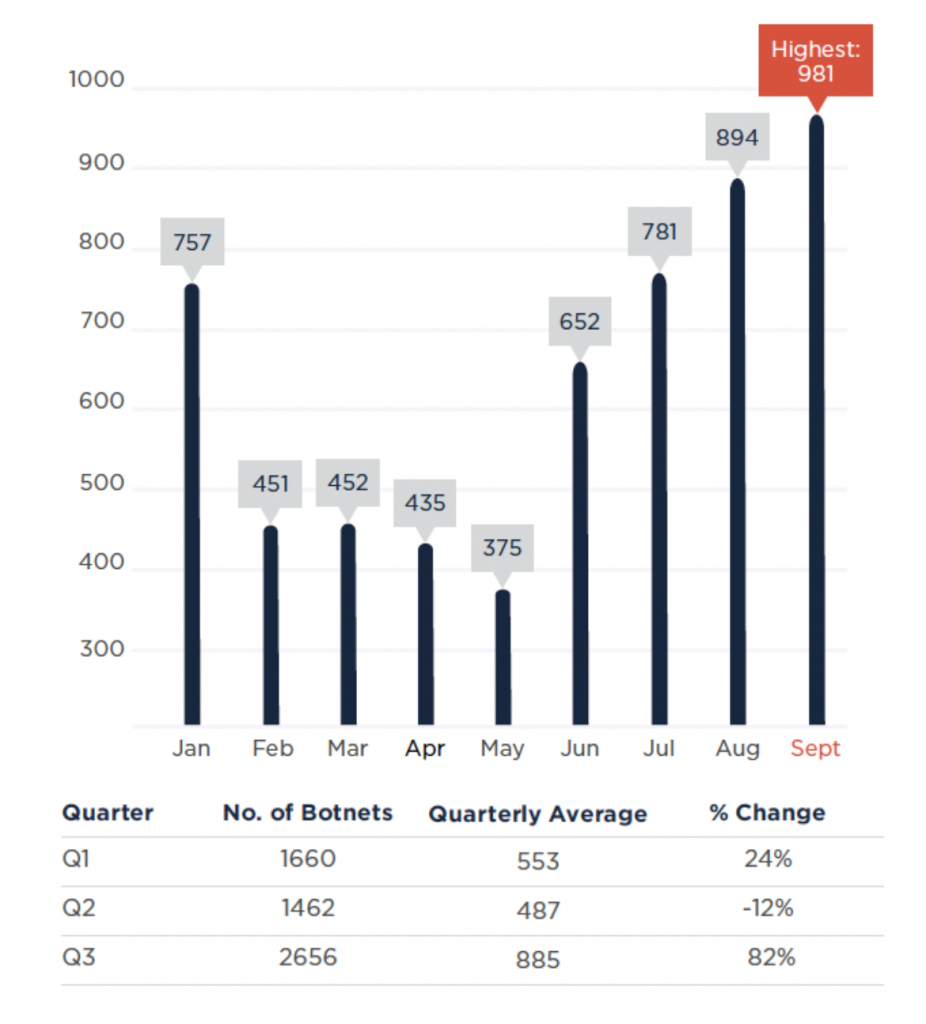 With over 22 years of cyber research, Spamhaus threat data will greatly improve your security posture.  Spamhaus research team offers some of the most effective (updated every 1 -2 minutes or less), and accurate threat data-sets (near zero false positives).  Our intelligence data includes: phishing, malware, cracked website, newly observed domains, and Botnet Command & Controllers.  Easily integrated into existing threat detection, and security software via DNS query, API, rsync, BGP, and DNS RPZ (AKA DNS Firewall).
Would you like to hear more about our threat data-sets, please click here to contact us