BGP Firewall
Use Spamhaus' highly-effective and accurate IP reputation data with your existing router or firewall.
Implementing threat intelligence at the router or firewall level can protect your system from connecting with the worst known, malicious IP addresses.  
These feeds can be easily added to your organization's existing routers DENY tables to stop communication with any IP addresses listed. Only the most malicious IP addresses are included in Spamhaus extremely BGP Feeds. Spamhaus BGP data feeds are expertly researched to have zero false positives. Extreme accuracy means the only the worst of the worst IP addresses will be blocked, without any concern of blocking legitimate traffic. 
Adding BGP Feeds to your routing DENY table can protect against cyber threats at your network edge. 
BGP Firewall Feeds include:
DROP: Do Not Route or Peer
eDROP: Extended Do Not Route or Peer 
Botnet Controller List (BCL) – Dedicated
*New* Botnet Controller List (BCL) – Compromised
Prevent communication with malicious IPs, known to be involved in criminal activity, ransomware, malware, DDoS attacks and more.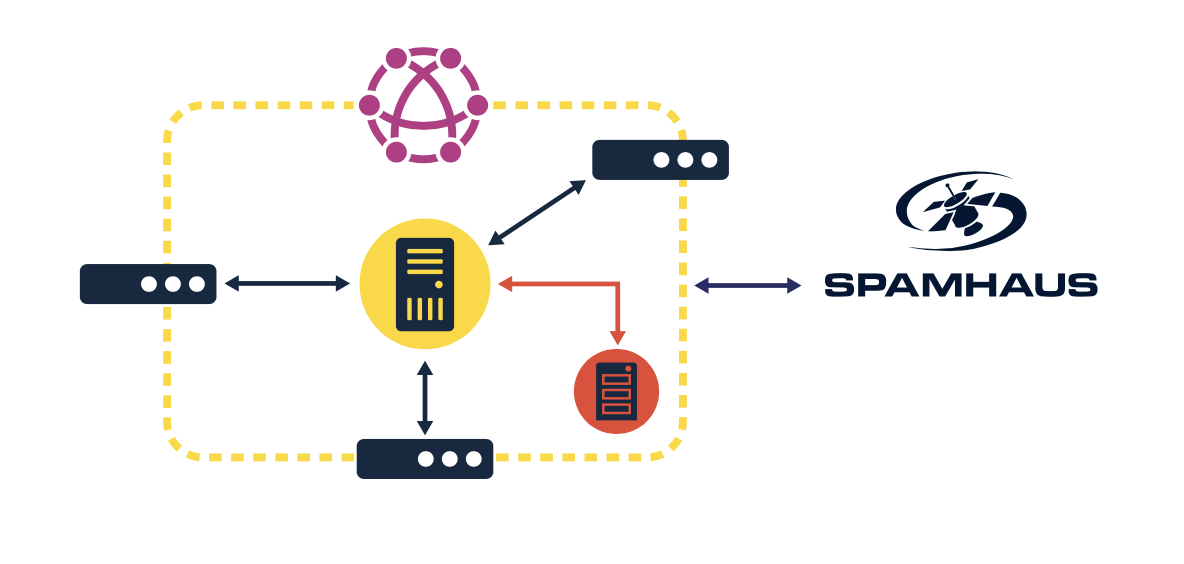 Zero False Positives: Data feeds including in Spamhaus' BGP Firewall are extremely accurate and designed only to block known malicious IP addresses. 
Enhanced Protection: Prevent you users from connecting with known malicious IP addresses, including known botnets. 
Expertly Researched Data: Spamhaus has 23+ years of experience researching threat intelligence. Over 13.4 Billion global SMTP connections, 1.5 million IPs, 3 million domains analyzed daily.
"Set and Forget" Product: No maintenance required after initial set up.  
Affordable Option: Low cost solution that works with current router or firewall. No additional hardware is needed. 
Quick Deployment: Users can add to existing infrastructure in minutes. Easily download to router's DENY tables for instant protection. 
BGP Firewall
Data Feeds
Spamhaus offers the following data feeds, which can be configured into your existing router or firewall.
Design the best set of data feeds to meet your needs!
Experience improved cybersecurity and stop phishing emails, ransomware, malware, and other cyber threats. Sign up for your free consultation and receive an in-depth technical deep dive and a 30-day free trial.