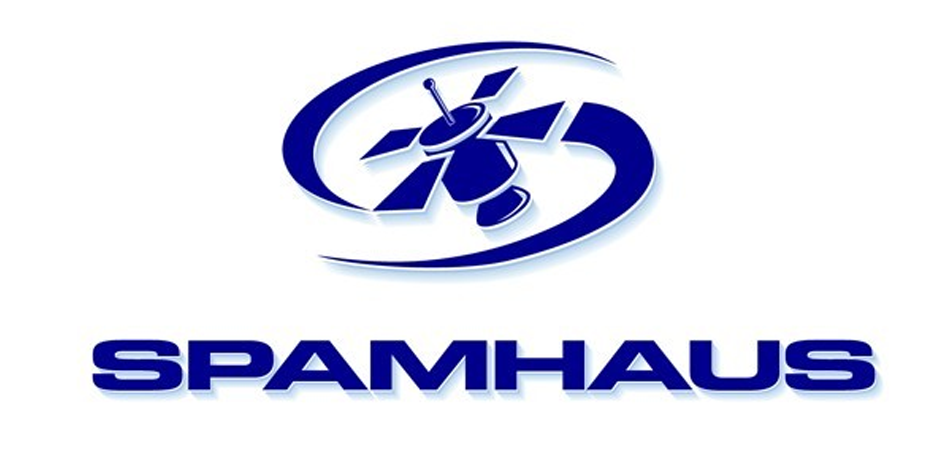 Identify & Protect Against 'Newly Registered' Domains
Most new domains are malicious! ZRD Provides intel and protection from newly-registered domains. Spamhaus Zero Reputation Domain (ZRD) service automatically adds newly-registered domains to a blocklist, to protect users from accessing these new malicious domains.
Blocking traffic associated with recently registered domains provides an extra layer of protection against malware, ransomware and spamming. The ZRD blocklist helps to protect your users from clicking on links and visiting newly-registered domains until it can be firmly established that they are not associated with zero day attacks; phishing; bot-herding; spyware and ransomware campaigns.
Enhanced Protection: Block new malicious domains before they can be used.
Current Data: New domains added almost instantly and removed after 24 hours. 
Easy Implementation: Flexible delivery options to work with current systems.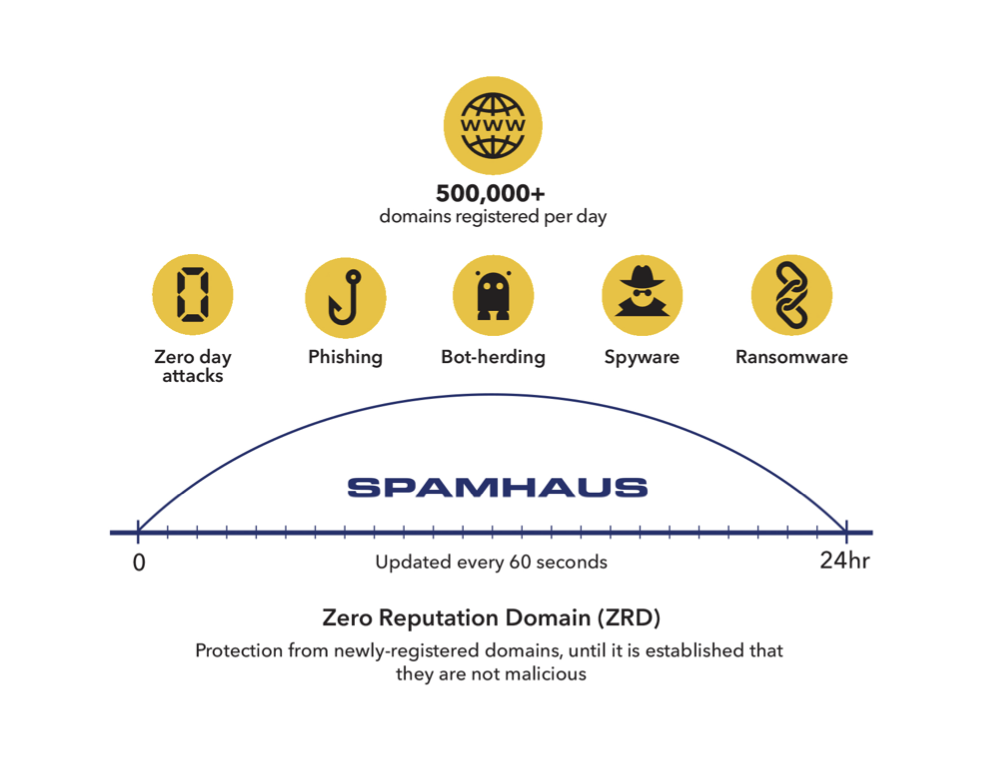 Zero Reputation Domain (ZRD) Block List
Research by Spamhaus has driven the development of the Zero Reputation Domain (ZRD) service. ZRD is designed to thwart cyber criminals who use newly registered domains to send spam and drive traffic to harmful websites. Cyber criminals use these new domains hoping that users will fall victim before its reputation can be analyzed and blocked.
Legitimate organizations will rarely activate a domain and start using it immediately after registration. As a preventative method, ZRD automatically adds newly-registered and previously dormant domains to a blocklist for 24 hours. This protects users from unknown domains until they can establish a positive reputation without involvement in malicious activity.
The ZRD feed blocks email traffic associated with newly registered domains to provide an extra layer of protection against malware, ransomware and spamming.
Key Features & Benefits: Zero Reputation Domain
Enhanced Protection from New Domains: Newly registered domains are rarely used for legitimate activity in the first 24 hours! ZRD averages ~200k listings.
Data Partnerships: Relationships with domain registries, the ICANN community, and more provide Spamhaus researchers with new domain registries.
Real-time updates: The Zero Reputation Data Feed is updated continuously every 60 seconds.
Current data: New domains are added to the ZRD Data Feed almost instantly. After 24 hours, domains are removed from this list and the bad domains will be added to the Spamhaus Domain Based Blocklist (DBL).
Simple Integration: Using traditional DNS queries or Restful APIs ensures easy configuration. Data feeds can easily be added to your existing filtering and security platforms.
Delivery Options: Blocklists are available via Data Query Service or Spamhaus Intelligence API. Choose the method that works best for your team.
"Set and Forget" Product: No maintenance required after initial set up. 
Reduce Processing & Storage Costs: Blocking threats before they can enter a network to free up bandwidth and server space. 
Minimize Risk: Save time and costs related to security incidents.
Design the best set of data feeds to meet your needs!
Experience improved cybersecurity and stop phishing emails, ransomware, malware, and other cyber threats. Sign up for your free consultation and receive an in-depth technical deep dive and a 30-day free trial.