One of the most dangerous online threats, Emotet is down and experts believe it will stay down! In similar style, one bot is taken offline, two new ones appear.  Please meet Raccoon and FickerStealer which specialize in credential stealing.
Please click this link to access the most updated Spamhaus Botnet report
Included below is a chart with the Malware families associated with Botnet C&C, and the top 20 Bot C&C locations: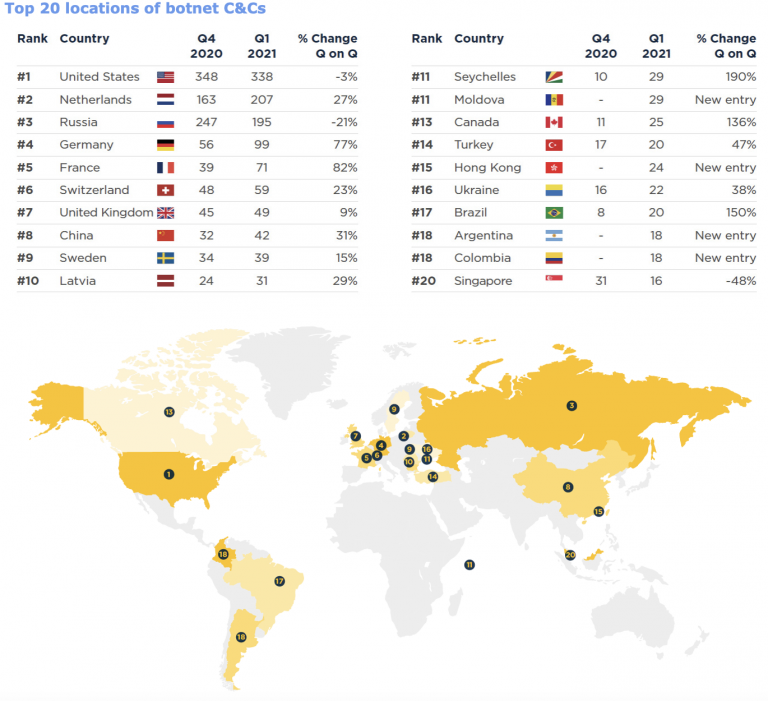 Spamhaus is an industry leader in providing some of the worlds most accurate, effective threat feeds.  Many organizations, and networks rely on the Spamhaus data as a key source to prevent phishing, malware, ransomeware type of attacks.  Please contact us to learn more about our realtime threat feeds, and recently released Intelligence API (SIA).
Please let us know if you would like to be added to our email notification list.  The email volume is very low, and only pertain to Spamhaus updates, reports, and email security.